If you are a business or brand, it is essential that your Instagram stories have more views. The more views your stories get, the more people will reach to you. Instagram stories are not like a regular post that you share it with few hashtags, mentions then click on the post button. You need to have a number of likes, views, and comments to stand out from the crowd. But how do you do? Don't fret, here we'll discuss some simple yet effective ways to get more Instagram story views. Let's dig into it!
As a brand, you must consider checking your Instagram follower analytics so you would know how effective your marketing strategies can be. It is always good to look into more angles in terms of marketing.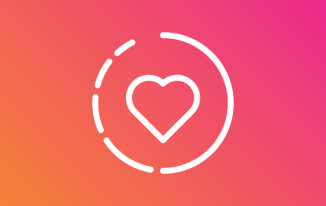 Share Subtitled story Videos:
On social media, people don't watch videos with sound. Normally, they watch videos without audio especially on Facebook where 85% of people watch videos without audio. So try to make that type of video that can easily be watched without sound. Also, use video subtitles on your story videos that allow your non-audio viewers to watch your video with ease and interest. Don't give the people any chance to skip your story.
Repost Story content to your feed:
You can also share some stuff related to your stories on your Instagram page. Post some related imagery and let them know about your Instagram stories. Moreover, you can also repost your story video on your feed. If your story goes well then you can save it as a story highlights.
Create great Story posts:
This tip will greatly help you to grow the followers organically. Because quality content gives you more story views and engage the viewers with your content. So, there are more chances that your story appears
Live film the event:
Live content always draws the attention of people because people love to watch live events. Go live more often especially when you go to the event. When more people view your story, there are more chances that more people will view your Instagram story video. One more tip, when you post live video story more often, there are more chances that your story appear on the explore page and help you to gain more views and followers as well.
Mention other users:
On social media, people like getting attention. So give them attention and mention them not only in your regular Instagram post but also in your Instagram stories too. You can mention your loyal fans, brands, customers, influencers, partners and friends in your story post. People are more likely to view your stories but don't tag too many people in a single story post. You might also think about looking at methods to further increase your Instagram followers , more social media engagement can mean more business exposure, which can result in more sales and income .
Share Teaser Videos on other Social Platforms:
You can leverage your other social profiles to get more eyeballs on your content. You can create a teaser video and share it on your social profiles like Facebook and Twitter. Ask them to watch the full video on Instagram story. It will create a curiosity and people will watch your stories.
Conclusion:
The above strategies will greatly help you to get more eyes on your Instagram stories. So if you want to get more Instagram story views then follow the above tactics.