Buying a new home can be an exciting thing to do. However, it can be the most challenging process to experience when purchasing a home for the first time. There are many uncertainties along the way that you need to stay conversant with. Along with the effects of the economy where recession can affect your project, you will also meet lenders with high expectations at such a time than never before.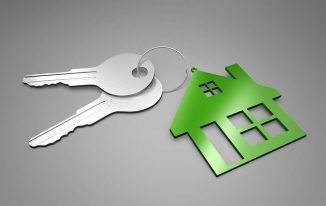 However, it looks like the economic recession will have the least effect on the housing industry. First-term buyers mostly have great advantages to let them stay encouraged in the real estate industry. Here is a clear guideline to help you understand how the real estate works. It'll help you make informed decisions as you plan to own a home for the first time. 
First, you need to set long-term goals to help you stay focused and make the process run smoothly. Maybe, you've wanted to move out of the rental hustles and own a home, or you want to be independent and be comfortable in your home with less to no distractions. Whatever the reasons, here are things to consider. 
Know the Market
When planning for real estate investing for the first time, you need to understand the current market trends. There are various house options, and you'll need to make the best decision based on your needs. For instance, you may have various preferences, such as purchasing a townhouse, a family house, a duplex, or a residential property, among other options. 
Each of the options has different prices, pros, and cons. It's important to do thorough market research to compare your needs with whatever is in the market. If you have goals to achieve in your homeownership journey, it'll be easier to choose the best category. 
Knowing the market will save you time, the hustle, and money. It'll also help you set your budget straight and work within your goals. 
Additionally, have a list of items such as the size, desires, and neighborhood type you'd love to live. Not all places have the same type of houses, and also the prices are different. 
Once you determine the above factors, break it down further to the home layout and other fittings. You will need to do your research in various markets to help you compare various prices so that you work with whatever is within your budget. 
Take a ride in various neighborhoods and check out the type of houses up for sale.

Attend open houses and find out more in-depth information.

Take samples of as many properties as you can and identify your favorite choice at the end of the search.

Keep an open mind should you come across a better house. 
Get Pre-Approved With a Reputable Lender
It's crucial to understand how much mortgage you qualify from your lender to buy your first home. Most people sometimes have higher expectations than what the lender will give. For instance, you could be planning for a loan of $500,000, and yet your lender plans to give you half of it. 
Find out what you can get based on your monthly income, debt history, and employment period. Also, have estimated figures at the back of your mind when thinking of real estate investing since some realtors would expect you to know how much you expect. 
Before you start making steps to place an offer for the home, ensure that you get pre-approved by the lender. It's vital to help you know the value of the home you're looking to purchase. Also, the seller will likely not accept your offer if you do not have a mortgage pre-approval. 
Once you confirm the amount, fill the appropriate paperwork to apply for the loan. Additionally, get a sample of several lenders and go for one with better interest rates and fees. You may need to provide:
Tax return records

Proof of your income

Bank statements

Bank deposit history
A pre-approval means that you're yet to get the final authorization from the lender. Ensure you maintain a good credit record until you get the loan. You need to stay at your current employment for the period you'll be staying in your new home. 
Having A 20% Down Payment vs. PMI (Private Mortgage Insurance)
You'll need to make a down payment when taking a mortgage. That's the expectation of the lender, and its 20% of the homes' cost. In case you do not have the financial ability as per the lender's expectation, you'll need to take Private Mortgage Insurance. It's because the loan is likely to become a risky investment for the lender. 
The lender would want to be on the safe side, especially if you default on the mortgage, and your home gest repossessed. To avoid PMI, you can take two loans. The small loan covers up for the 20% down payment, although it has a high-interest rate. The other is the mortgage. 
Hire a Good Realtor
The first time in real estate investing can be a daunting process if you choose to do it yourself. Get a realtor to help with the entire process from the beginning of the journey until you own it. Realtors have adequate experience and expertise in the industry with in-depth knowledge of the ins and outs. 
They'll help you locate a home within your budget and negotiate the best terms with the seller. The realtor will also guide you through securing a loan from the lender and completing paperwork.
 There're many other things you do not know that the realtor will help you through to avoid getting into challenges that might come up during the process. They'll also save you time and money as you go through the entire process. 
A Realistic Budget
Part of your goals should include how much you can afford to purchase the home. Having a budget will guide you through the mortgage application process and help you avoid taking higher loans. 
If your lender suggests loaning you more than the home's purchase price, you may need to review and, if possible, avoid taking more than the house cost. As a first-time buyer, it can be risky to borrow more money since you may spend on luxuries. 
To make the best decision:
Compare the cost of the home against the loan. 

Check the property taxes and the cost of homeowner insurance. 

Find out how much money you'll need to upgrade the home as well as the closing costs. 

Have emergency savings before purchasing the home to help you during an emergency. It should be enough to take you for three to six months as you settle in your home. 

Be careful about your spending habits. Calculate how much you're comfortable spending per month and set aside a budget for the mortgage payment. 

Review to ensure you have good credit to qualify you for the loan. Consider things like clearing your bills on time and the DTI ratio. 
Conclusion
Purchasing a home for the first time needs patience and an in-depth understanding of the entire process. Taking your time to review the above elements will help you make wise decisions as you look forward to owning a home. It gets easier and better as you learn the process in advance. You don't want to rush and get regrets later. So take your time and have the confidence of the entire process for a successful end.