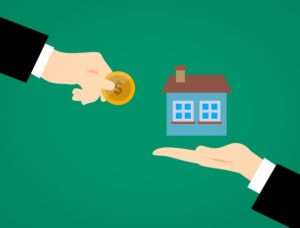 There are many people who think that what is Real Estate Agent or what is his working? Now the answer is here. A real estate agent is a person who sells and rent out building, lands, and houses for clients. Well, there are several types of real estate and in each type the presence of real estate agent is a must. If you also want to be a real estate agent in India then there are several options you can try. Being a real estate agent is not something like you can do without any legal formalities. To become a real estate agent it is important to get a proper license from the city authorities.
Now you must be thinking that how much a real estate agent can earn? Well, the income of the real estate agent directly depends upon his or her ability to attend or assist the client and complete the deal. Usually, the earning of a real estate agent comes in the form of commission.
If you want to start a licensed Real Estate Business in India then here are some instructions you need to follow carefully. After completing the steps it will become easier for you to be a licensed real estate agent.
First of all research your state requirement
The first and foremost step to follow is to research the requirements of the state. For that, the best thing you can do is researching your estate real estate regulatory office website. Basically, there are few requirements of each state that are age, application process, fees, background check, fingerprints education details, eligibility criteria, free licensing and post-licensing course requirement and reports of any criminal history and others.  You need to complete the requirement and then you can proceed towards the next step that is taking a pre-licensing course.
Take a pre-licensing course
Before appearing in the real estate licensing exam you can take the free licensing course from any accredited real estate licensing School. Usually, this course has duration of 75 hours to 135 hours.
Appear in the licensing exam
Now you are required to appear in the licensing exam. The licensing exam contains all the questions and queries that are important for you to know as a real estate agent. If you do not clear the examination then you will not get the real estate agent license. Without having the license it is not possible to work as a real estate agent. 
Consider becoming a realtor
Both the terms realtor and real estate agent are interchangeable but there their meanings are totally different if you are a realtor then it will add the credibility as a real estate agent. If you are a realtor then you will get several benefits like having excess over business tools, real estate market data statistics about the market, opportunities upcoming and current and several others.
Join a real estate brokerage
Being a real estate agent you need to work under the broker's supervision. The broker must be licensed by the state to handle the real estate transactions and always check the legal and ethical standards that are followed by the real estate agent. In this, you will get a particular percentage of commission that the broker will give you after getting the transaction done. You will also get other pay according to your desk fees, tech fees (e.g. for your website), business cards and others.