A big commercial building is almost always a huge project. It will take a great deal of time, money, and effort to complete it; therefore, it is essential to do it correctly from the outset. A number of factors must be analyzed and weighed against your capabilities, including financial implications. Furthermore, you should be prepared for any challenges that may arise along the way and be prepared to handle any changes that may occur. Follow these tips to get it done right.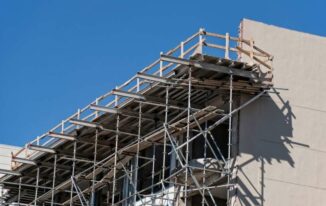 Hire only Industry Expert
The success of a major construction project depends greatly on the skills of the construction crew. Consider your options and don't be satisfied by their price quote. The architect should offer the right layout and professional plans during the planning process of building a commercial property. Once the building is finished, efficiency and safety will be guaranteed because experienced designers have been involved.
Moreover, if you want to complete the task carefully, you need to hire a skilled commercial masonry contractor. A reputable builder in your area can be referred by your architect or bank. Make sure you acquire at least five quotes so you can choose from a number of options.Your final decision must be an informed one so as to avoid making a wrong choice.
Cost Evaluation
Building a commercial building is a costly venture, as we mentioned earlier. Consequently, it is essential to be able to accurately estimate the costs beforehand. Determine the costs from the beginning until the end by consulting with the professional's project managers and architects. In addition, you need to know clearly what the revenue projections are for the property. You can use a solid business plan to help you find financing. You will gain lender confidence if you have a solid business plan and ensure you don't stall due to insufficient investment resources.
Get a building Permit from local authorities.
After deciding to move forward with the project, be sure to obtain the necessary permits and approvals. The sooner you act, the less likely you are to get into unnecessary conflict with the authorities that could result in delays and losses. Confirm with the relevant authorities since laws could differ according to the type of construction you plan to carry out. Make sure you are familiar with the building codes in your locality. Also, consulting a lawyer may be helpful.
Spend time on the construction area
Building a commercial space involves not only money but also time. Make sure you are realistic about the amount of time you will devote to the project. It is highly recommended to hire project managers to manage the intricate logistics and maintain harmony with the various players. But even though you should be physically present at the site, it is still important because you can see everything firsthand.
The concept of coming up with a major construction project may seem like an incredibly demanding task. We discussed the above guidelines in detail to ensure success for your project.