Two things are certain in life- death and taxes. Most people openly discuss matters on taxes but tend to refrain from the former. Early preparation for final expenses helps families during this dark moment.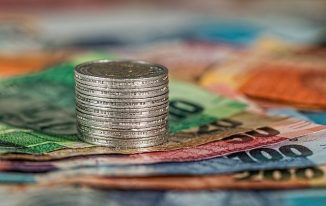 There are countless players in the industry offering final expense policies; one key player is the John Hancock final expense policy. The product is designed to cater to senior citizens, wishing to prepare for their last journey. It offers peace of mind, knowing that your family won't be burdened with the high costs involved in making necessary arrangements. 
With an average cost of $7,210 in the US, $6,700 in the UK, and $8,768 in Canada, the cost of burial is increasing across the globe. These unexpected expenses could place unnecessary stress and burdens on bereaved families- making settling matters ahead of time a wise, necessary thing. Due to the increasing cost of funeral expenses, there can be financial assistance available from a number of different organizations that help bereaving families cover the funeral costs of their loved ones. Having a look into a website such as https://www.gofundme.com/c/blog/organizations-help-with-funeral-expenses or one similar can help you identify these different organizations, should you ever find yourself in the unfortunate event that you'd need assistance to fund a funeral service.
What's John The Hancock Final Journey Policy
The John Hancock final journey policy is meant to help senior citizens aged between 55 and 80 years old. Like with other final expense insurance policies, this product helps cover funeral expenses when you pass on.
Unlike other policies that require you to undergo medical tests; this policy doesn't mandate a medical examination to be accepted by the company. This is advantageous because it can help senior citizens who may be ailing from chronic illnesses or are about to experience such illnesses. 
Under normal circumstances, this would automatically shut them out from accessing this essential coverer. And, the coverage is for a life-time. 
Despite this, the cover has a 24-month waiting period, before a claim can be submitted for payment. The policy costs as little as $12 a month and comes with the option of pay-outs ranging from $2,000 to $20,000 meant to cover final expense costs.
Why Get This Policy
Traditional life insurance policies are designed to replace your income once you are gone. Such a policy is essential in the early years of your life, when you have just started a family, have a mortgage to pay and plan for the kids' college. Once they are out of the home, this policy becomes useless.
A final journey policy like the John Hancock Final Expense cover, on the other hand, is ideal thanks to its affordable price, the small benefit pay-outs and more importantly- covering funeral expenses. 
Juggling grief resulting from the loss of a loved one and funeral planning and the final obligations that come with it is hard on surviving loved ones. The thought of your family- including the little ones, having to go through all this is simply unbearable. Thus, purchasing such a policy is both smart and compassionate.
The Policy Features
These are the features that make this whole life policy an attractive investment.
As previously stated, the policy pays from a range of $2,000 to $20,000 and won't depreciate with time.

Premiums are as low as $12 and remain fixed until the final amount is paid. You don't have to worry about your premiums ever increasing.

The policy doesn't have an expiry date once a certain age is reached, something which is popular with term policies.

Women tend to pay lower premiums compared to men.

Maintaining a healthy lifestyle offers additional bonuses and reward via the Vitality Go program.

In-case you die before the 24-months waiting period, the policy returns the paid premium with an additional 10%.
Is It Worth Purchasing
The John Hancock firm has been in business for nearly 155 years. Over time, it has provided essential final expense cover to millions of families. Therefore, getting a policy from them comes with the reassurance that they will be there for your family once you are gone.
Similarly, high ratings by other internationally accredited firms like Moody's, M Best company, DBRS Limited, Fitch Ratings, and S&P Global Ratings boosts confidence in the firm. As for the product, it's undoubtedly worth every cent. With its countless benefits, there's no reason why you shouldn't get the John Hancock Final Expense policy.