Thinking of starting a business but don't have the capital to get your concept off the ground? A short-term business loan could be the answer you've been looking for. 
Next to mortgage loans and personal loans, business loans are one of the most popular loans taken out by everyday Australians each year.
In this article, we'll take a closer look at short-term business loans: what they are all about and what advantages this type of finance offers.
What is a short-term business loan?
As the name suggests, a short-term business loan is a type of commercial loan for a shorter time (typically two to 24 months). Most short-term business loans are acquired to help business owners either bypass a cash flow challenge or take advantage of an unexpected opportunity. 
Short-term business loans are either 'secured' or 'unsecured.' A 'secured' loan uses property as a requirement to secure the finance. Conversely, an 'unsecured' loan does not require an asset to obtain finance. The interest rate charged will depend on the short-term business loan's security. As expected, an 'unsecured' loan poses a greater risk to the lender and is usually charged at higher interest rates.  As such, 'secured' short-term business loans are therefore deemed as lower risk and, therefore usually more competitive.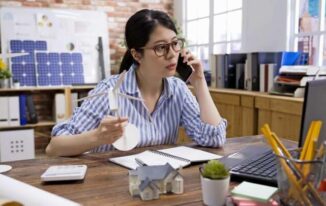 Why choose a short-term business loan?
There are many reasons to consider a short-term business loan. 
A short-term business loan can be used to get a business up and running. For instance, if a builder wants to start his or her own business, they'll need to hire or purchase tools, supplies, vehicles and potentially support staff before commencing operations. The short-term business loan provides some 'breathing space' for jobs to be completed, cash flow to come in, expenses to be paid, and profit to be made. 
Similarly, for existing businesses, a short-term business loan can be a useful way to expand a business, including buying out an existing partner or equally renting, buying or refinancing into a different commercial property. Other common uses include purchasing new stock or equipment, paying wages, paying outstanding bills, or upgrading IT systems. 
A short-term business loan is also often used to help smooth out the general 'ups and downs' of business cash flow to include offsetting seasonal trends and managing invoice lags (slow-paying customers). In particular, invoice lags can be extremely stressful for many businesses as the flow-on effect of having limited cash flow can cause significant strain – especially when wages need to be paid and/ or tax bills are due. 
A short-term business loan equally appeals to investors seeking funds to invest in an existing business, either as a 'hands-on' or a silent partner. 
Where to apply for a short-term business loan?
The good news is that there are many ways to get finance in Australia, including traditional institutions (such as the banks), and alternative finance providers, including a growing number of private lenders, fintechs and non-banks. 
The difference between a traditional and alternative finance provider is their lending policy and credit criteria. Most traditional lenders have very strict parameters around their business loans and tend to offer longer-term durations. In comparison, alternative finance providers provide far more flexible lending criteria, the option of shorter loan periods, and quicker access to funding. Many small businesses also appreciate that alternative finance providers usually require minimal paperwork, often don't do credit checks and don't discriminate against the length of trading history or previous bad credit. 
Many alternative funders also provide business clients with the option of online applications, which fast-track the process and receipt of funding – which can be a life-saver if you need funds quickly! In addition, online applications are increasingly favoured by businesses due to the convenience of applying online from anywhere at any time, at any location. 
In conclusion
If you own property, a short-term business loan is an increasingly popular way to obtain funds relatively quickly. You can apply online for a short-term business loan through multiple lenders in Australia – particularly through private lenders and fintechs. This form of funding can be used for a short period of time for a variety of purposes. 
Is now the right time to get a short-term first mortgage? Read more from Mango Credit.