While wood fencing is classic and wrought iron is durable, when it comes to aluminum, there's no competition. It does not matter if you need to enclose a commercial, industrial, or residential space, aluminum fencing will work properly. It is reliable, strong, and requires minimal maintenance.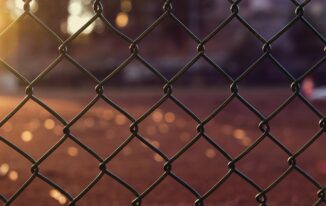 Those who believe a wrought iron or wood fence may be right for their property should stop and consider all the benefits offered by aluminum. For those who need an aluminum fence installed, keep reading. Here are some of the top reasons to invest in aluminum for fencing.
Versatility
With aluminum fencing, it is possible to adjust the material to fit the landscape. This means it will work on flat land or sloped areas, and property owners will not have to worry about awkward transitions or ugly gaps. Also, there are many manufacturers that can create custom designs to fit the spatial needs of the property. Aluminum fencing can be used as modular wall fencing too since it can be built to various height specifications and topped off with spikes for security purposes. All this is possible while adhering to the code in the local area.
Affordability
When compared to steel and wrought iron, aluminum fencing is extremely affordable. While it looks regal and gorgeous just like wrought iron, it is much more readily available. It is also much more affordable when it comes to manufacturing. Also, even though the upfront cost is more than wood, something it does not require is any type of additional upkeep costs or ongoing maintenance. This is a one-time investment that is going to last for several decades without having to be replaced. A person should consider aluminum fencing as an investment in their property. Just make sure the fence that is installed comes with a generous warranty that provides additional peace of mind.
Durability
From a chemical standpoint, aluminum is not vulnerable to corrosion. This means that, unlike iron, the aluminum fencing will never rust. Also, it will not fade or rot, so there is no need to worry about sunlight or moisture causing damage over time. Regardless of the conditions—from termites, sunlight, snow, rain, hail, to ice—the aluminum fencing will remain strong and continue doing its job. When it comes to benefits, this is considered a huge one. That's because, with aluminum fencing, a property owner receives amazing value for the money they spend.
Low-Maintenance Solution
With aluminum, there is no need to every repaint or re-stain the surface. This is not the case with other materials, such as wood or wrought iron. Also, aluminum fencing will be covered with a special powder coating while it is being manufactured. This helps to fuse the paint that is used to the metal surface. This means that the fence will last for several decades and not show obvious signs of wear and tear. While it may be necessary to wash the fencing occasionally, especially if someone wants it to be spotless, ongoing maintenance is not required. If this is compared to a wood fence, which requires some type of preservative, sealant, and then paint or stain, the maintenance required is much easier.
Environmentally Friendly
While not every aluminum fence is considered green, it is easy to find a supplier that offers fencing materials that are made from recycled materials if that is something that someone prefers. These products are made out of aluminum, which means there are no lost benefits when it comes to strength and quality when recycled materials are used. Also, because aluminum fencing does not require much maintenance, there is no waste of resources when it comes to purchasing stains or paints.
Safety
An aluminum fence is usually used for more important, utilitarian purposes, rather than aesthetics. This means that reliability and safety are essential. For example, the fence can serve as a barrier to help confine children or pets to a specific part of the yard. Or it may be used to surround a hot tub or pool, securing a location and protecting animals, kids, or adults who may accidentally get in the pool without proper supervision.
If this is what it is being used for, it is important to know the pool fence codes for the local area, too. Regardless of how it is being used, thanks to the installation process of an aluminum fence, it will remain in place and secure in the ground. To make sure the fence is completely safe, use only the highest-quality products and hire professionals for a proper installation.
Sloping Abilities
If the aluminum fence is going to be located on a slope, which is common, the ability it has to conform to the landscape is essential. It needs to rack, which means that it will properly adjust to the slope without having to create the stair-stepped sections. The racked fence is going to hug the land, which means there will not be any holes or gaps between the fence or the ground. Also, the top of the fence is going to be continuous. Along with creating a more polished appearance, it also helps to prevent pets and other types of critters from getting under the fence.
Aesthetics and Beauty
Thanks to all the different styles and colors available, aluminum fencing is going to be a welcome and beautiful addition to any area or yard. It offers the stateliness and elegance of iron without the high costs or maintenance. Even better, there is no rust. There are some aluminum fences that have hidden picket fasteners, which means there are no unsightly screws while offering a much more refined finish. The powder coating used is going to retain its beauty regardless of what the weather does.
When it comes to aluminum fencing, there are more than a few benefits offered. Be sure to keep the tips and information here in mind to achieve the desired results with the aluminum fence that is installed regardless of the size or type that is required for the yard or area.