The Covid-19 global pandemic made a lot of businesses turn to online platforms to keep their business afloat. All major activities were moved from on-site to online. Even with the lockdown and restrictions being eased all over the world, the lockdown has helped many organizations discover the power of online activation and how it helps in bringing growth.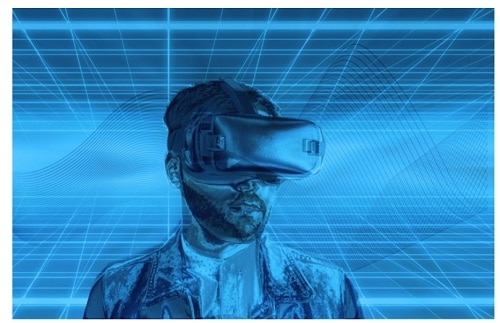 When it comes to creating and holding an online event, the task can be somewhat daunting. This is because more work must be put in place to ensure that the audience enjoy themselves during the event. We all know that the interaction level in an online meeting or event cannot be the same as that of a physical meeting or event. Hence, you need to utilize effective brand activation strategies for your online activation. 
This will require you to be innovative and creative to give your audience what they will love and enjoy from wherever they are joining from. Therefore, in this article, we will share with you some of the best online activation ideas that you can use for your one-time or recurrent online events.
To understand what online activation is, you need to understand what brand activation is. Hence, we will begin with that.
What Brand Activation is
In the world of marketing, the term brand activation can be regarded as relatively new; nevertheless, that has not stopped it from being popular in recent times. 
Brand activation is an awareness-building process for a brand or company whereby there is direct interaction with their consumers. You can do this using several marketing campaigns or event types to increase the notoriety of the company via a distinct customer experience. 
This marketing strategy is employed when a new product is launched so that consumers can know about it. Or it is used to just increase the brand's overall awareness in the eyes of the public. This creates an avenue where the consumers can access the product and see its usefulness as a result of the scenario created in the event. 
Online Activation
Online activation is a concept that transfers all the brand activation features from physical events to online events. It has the same purpose as traditional activation which is to promote a product or increase the general popularity of the brand. 
As a result of its physical limitation, online activation may not be able to employ certain activation ideas that are available to the traditional method. However, there are still some ideas you can employ to engage your audience and get them to feel your product and brand.
Ideas for Online Activation
The following are some ideas you can use for your next online event…
Virtual World
Virtual reality is probably the technology that has got most people raving about for the past decade. Many global companies such as Microsoft, Facebook, Google, Apple, etc. have invested tons of billions to create software, build hardware, and develop applications. 
Many companies have and are still utilizing this technology to create unforgettable online event experiences for their customers. This is because, with VR, you can easily capture the imagination and attention of your audience since it takes over a person's senses to give full concentration. 
So, you can use VR to create games that reflect your product and brand. Making such games educative and informative while still being fun can bring the participants closer to your brand than they ever were. And the fact that they can do this from their home without stepping out of the door makes it all the more interesting.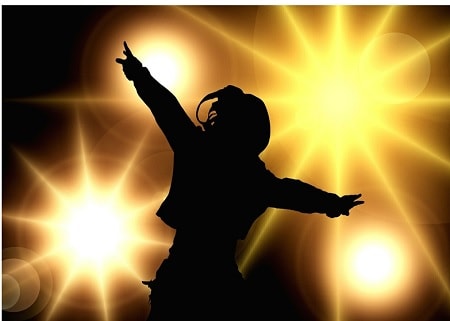 Virtual Concert
Most people were bored out of their minds during the lockdown as they could not go to their favorite places. So, many turned to online concerts and live-stream performances to keep themselves entertained. 
Even though the lockdowns have been eased, this does not mean folks won't still enjoy such virtual concerts if properly organized. All you need is to get one or two popular artists to perform live while you stream it to your target audience. 
Also, remember that it is not a physical concert, so you must tailor certain effects to fit the VR world. Hence, you need various camera angles and great LED staging. It must be arranged in such a way that the attendees experience it like they would a live concert. 
You can make it interactive by including a chat section. To further make it special, you could pre-send some party boxes to some of your loyal customers. You can use online platforms to make your selection. Probably ask them a question and pick the first 20, 50, 100, etc. as the case may be.
Food and Drinks Shows
You can create a food or drink show for your audience whereby they can learn how to prepare certain foods or drinks. Remember to keep it interactive: So, you will need a chatbox for interaction among viewers and even the host. Also, calls can be made during the show.
Another way to boost the participation of an event such as this is to create a method of selecting customers who will be part of the show and would like to make a drink from their homes. 
Health and Fitness Activities
They say, "health is wealth" and this is true as most people are having all kinds of health challenges. You can use this to your company's advantage by promoting a health and fitness activity. 
You could organize a yoga activity session to help attendees release stress. Check https://www.hopkinsmedicine.org/health/wellness-and-prevention/9-benefits-of-yoga to see the many benefits of yoga. A Zumba class is another fitness activity you can organize. These classes are quite interactive, but you will need an expert who knows how to hold audiences to host this event.
Conclusion
Online activation is a method of reaching people who cannot be physically reached with your products and brand in a manner that will create lasting memories in their minds. With the ideas shared above, we hope we have jumpstarted some ideas in your brain, and we cannot wait to be part of such events you organize.
Rooting for you…