If you are in the construction business, you know how critical it is to have the right equipment for your job. Here are six tips that will help you navigate the task of getting the equipment you need.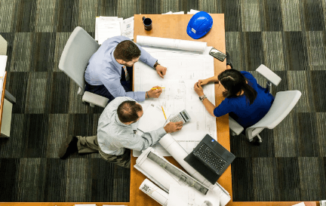 Determine the Scope of the Job
As you begin planning for the job at hand, you need to understand its scope so that you are not caught with the wrong type of equipment. If you need a large piece of equipment, such as a construction crane, you need to know what size will work best to handle the job. Conversely, if you will be working in a small space, you will need tight access construction equipment to do the job.
Some heavy-duty equipment may be more versatile and handle both small and large jobs. Understanding your needs will help you make the best decision.
Know the Limitations of Your Crew
Being able to handle the equipment properly is an important part of doing the job well. If nobody on your crew has worked with the type of equipment you want to get, arrange for the proper training. Your crew should work efficiently with any equipment you have onsite for your construction job.
Understand the Cost
Budget is an all-important factor when considering an equipment purchase. You need to evaluate the price of the machinery and determine whether it fits into your construction budget. Think about the need to hire someone to train your technicians on running the equipment.
Don't just go with the lowest price. A piece of equipment that is substandard may have an attractive price tag but may cost you more in the long run. If you factor in the cost of petrol and repairs, you may find that the newer machines are better, even if the initial cost is higher than that of the older ones.
Review the Quality
Don't take any piece of machinery at face value. You need to verify that the quality of the item is as advertised. Get recommendations from others in the construction field. You should also inspect the equipment or have a trusted mechanic check it out before purchasing. In addition to having poor efficiency, a low-quality machine could also be dangerous for your crew to use. Your top priority must be the safety of your team.
Check the Availability of Spare Parts
Of course, you don't expect your new or used equipment to break down, but you have to know it is possible. You rely on your equipment to do the work well and to help you keep on schedule. If the machinery breaks down, that will slow the entire project and cost you money and time. Determining whether or not it is easy to locate spare parts for a particular piece of equipment is a critical step in the purchase process. You don't want the job to be stopped for a long time while you spend days locating parts.
Find a Reputable Repairman
No matter what equipment you select, you want to be sure it's easy to locate a mechanic or specialist who can work on and repair the machinery if you have a problem. Even if you can get replacement parts, it won't do you much good if you don't know how to fix the equipment.
Using the correct machinery on your construction project can make all the difference, whether the project is small and short-term or large and long-term. Following these tips can help you in your selection.