Buying life insurance is one of the most important things you will do to help protect the security of your family and loved ones. Before purchasing a life insurance policy, it is crucially important that you educate yourself and conduct the research necessary to determine what type of policy is best for you and your family.
When choosing life insurance, you may also wish to look into purchasing burial insurance. This is fairly cheap insurance and will cover things such as your casket, funeral home costs, transportation and other such things. This is well worth it as the costs for these items can be extraordinary, if they come from out of pocket.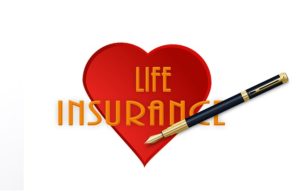 Term life might be the cheapest insurance, but keep in mind that it does expire. In comparison to other life insurance options, term policies are relatively inexpensive. Whole life policies are permanent assets, though, and you can even borrow against them. In comparison, term insurance policies only will last for the length of time that you make payments.
Life insurance will help out your loved ones that are left behind if you pass away. Funerals these days are expensive, and if you have life insurance, it won't leave the ones that are still living an astronomical bill to pay. It can also help pay for your children's college, if you are not around to do so.
Before purchasing a life insurance policy, be sure to look into the quality of the company you're buying it from. If you purchase a life insurance policy from a low-quality company, they may not be around to pay out when it becomes necessary. Worse, there are many people out there trying to scam you out of your money by impersonating a life insurance salesman. Always check up on the reputation of the company and the salesperson before you sign anything.
Make sure that you are aware of how the insurance agents and financial planners make their money. They have to sell a policy or other insurance products to you in order to make a profit. The ones that work fee-plus-commission charge a fee and a commission for their products. The ones that work fee-only do not sell products. They sell guidance. In turn, you'd use that guidance to purchase your own policy.
Get yourself a policy that has a "conversion to permanent" clause. This refers to the fact that at any time, the policy holder can switch their term insurance into permanent insurance without further medical exams. While this may not save money at first, it will eventually save money if you start suffering from poor from health problems before the policy runs out.
As was stated in the beginning of this article, life insurance is necessary, in order to protect your family, in case something ever happens to you. When tragedy strikes, you want to make sure your family is cared for. Apply the advice contained in this article to help you purchase a life insurance plan that is perfect for you and your family.