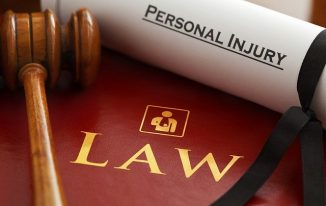 Being mixed up in an accident as a pedestrian is traumatic and may leave you with life-changing disabilities. Injuries like fractures, facial scars, bruising, or others are hard to deal with and take a toll on your entire family. 
Indiana records 0.94 pedestrian deaths for every 100,000 people, which is considered extremely poor. The state is also ranked 12th for the highest pedestrian fatality rate in the country, with pedestrians accounting for nearly 16% of all motor vehicle accidents. 
However, the pedestrian injury need not be an open and shut case with a reputed Indiana personal injury lawyer working by your side. They put dedicated efforts to ensure you receive the maximum allowable statutory benefits for your claim. Here are some great reasons why appointing a personal injury attorney in Indiana may be the best for your case:
For Better Understanding the Laws
Like the drivers, pedestrians in Indiana are expected to follow specific rules and guidelines:
All pedestrians are required to obey traffic control devices unless explicitly instructed by a police officer.

Pedestrians must yield to traffic if found crossing at a location that is not marked as the sidewalk.

Pedestrians must walk on the shoulder and away from the road's edge when there is no sidewalk.

Pedestrians must not enter a crosswalk or leave a curb when they are in the path of a moving vehicle, which can become an immediate threat.

Pedestrians may cross the intersection diagonally only when authorized by a traffic control device.
An Indiana personal injury lawyer is fully aware of these regulations and carefully inspects your accident points:
The reason and location of pedestrian crossing

Whether the accident occurred at a designated crosswalk or any other place

Color and type of pedestrian clothing at the time of the accident 

Time of day/night the accident occurred and the reason for walking at the specified time 
Based on these conditions, your lawyer may enlighten you about the settlement amount you can expect. 
To Determine Who is at Fault
Your insurance adjuster may reject your claim stating that the driver was not at fault. However, a lawyer can expertly determine the fault and build a strong case on your behalf. This is often done by collecting all existing evidence and doing a thorough investigation for uncovering new ones. 
Indiana considers negligence a crucial factor in pedestrian accidents with drivers being intoxicated, disregarding a traffic signal, speeding, failing to yield the right of way, and others. An expert lawyer can build your case around such negligence using the state's modified comparative negligence model. It lets you recover damages from the driver as long as you are no more than 51% at fault in the accident. 
For Determining the Extent of Damages
Indiana requires motorists to yield to blind pedestrians using a seeing-eye guide dog or walking cane. They must also yield the right-of-way to those pedestrians in the same half road as the vehicle. Non-compliance with these rules results in accidents that bring upon pain and suffering. 
While lost wages and hefty medical bills can be easily determined, there is no price tag on your pain and suffering resulting from a pedestrian accident. Often, insurance companies try to offer a low payout to victims that doesn't justify their mental anguish and pain. An Indiana personal injury lawyer is an expert in the laws and court proceedings and can help you determine your rightful compensation. 
To Help You Determine Your Next Move
If you think that you deserve more than the court's settlement, you may become quite unsure about the next move. An experienced personal injury attorney in Indiana is knowledgeable about the statute of limitations, when to sue and when to settle. As such, your lawyer may bring in fresh witnesses and facts to argue your case and help you score a deserving settlement. 
An Indiana personal injury lawyer can fight for the best compensation while you or your dear ones battle injuries due to pedestrian accidents. Professional support will help you realize your rights and seek justice. Personal injury cases demand immediate attention, which is why you need to hire a lawyer right away.