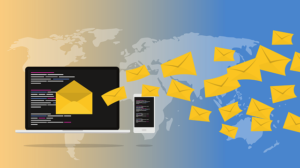 Marketing your business takes determination, inspiration and knowledge. Step one to creating an effective email marketing campaign will be gathering information, and this article is a great place to start.
Read on for the best tips and tricks which industry leaders are currently using effectively in their own campaigns, leading to great success.
Do not use dollar signs in either the subject or the body of your emails, unless you are using just one to denote a specific amount of currency. This will strike many recipients as being spam my behavior, and many spam filters will automatically trash emails that include character strings like "$$$."
While you want to use your email marketing to improve your sales. The only way to get potential customers to read your emails is to convince them that they have value. To do this, your emails should always contain concrete, useful information and relevant links, and not just generic sales fluff.
Don't send important information out around a major holiday. People are often out of their office or on vacation during these times, and so they won't read your emails. There are always exceptions, though! These emails can be things about Black Friday or other holiday sales your company may be having.
Get creative with your email designs to find out what works best. Send out a few emails with content and links that differ in their fonts and text color. Play around with image positioning, including buttons and logos. After you've sent the emails, find out which ones had the best click-thru rates. Stick with those for the time being, but change it up on occasion to see if you can find a method that works even better. More click-thru rates equate to more sales.
Now that you know what the experts are doing to create email marketing campaigns which are helping them to reach their goals, you're ready to engage in your own projects for your online presence. Whether you want to boost your social media accounts or your storefront, all dreams will be achievable now that you know what you're doing!