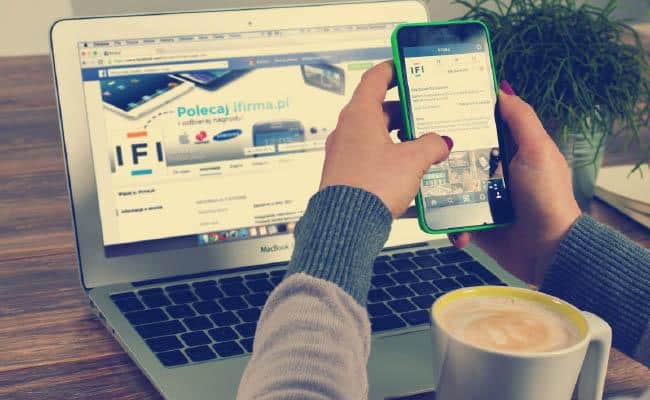 MacBooks are considered beasts in the world of computers, and rightly so. Apple has sneakily included many unique features that are hidden from users. Even if you have been using Macs for years, you may have missed a few. Continue reading to know some lesser-known features of Mac that you may not know.
Access hidden system files
To prevent users from deleting necessary system files by mistake, developers have carefully hidden them away. However, there are instances when you might need to access them. While most of the files are hidden in the ~/Library folder, there are other destinations where folders and files are hidden that you might need for troubleshooting purposes.
If you're wondering why your Mac says the System has taken more than 90GB of storage space, you have to learn how OSX show hidden files. One way is to open Finder and access the Library folder. Or, you can use apps like One Switch.
Merge identical folders
If you have identically named folders on your Mac, you can easily merge their contents by dragging one of the folders onto another. But, as soon as you do that, a Replace dialog box will appear.
The trick here is to use Option and then drag the folder. You will get an additional choice of merging the two folders. Then, a single folder will be created, which will have the contents of the source. Moreover, destination folders will also be created.
Access dictionary with ease
You are reading a PDF document or an eBook and come across a term that you don't understand. What will you do? Ideally, you would need to close the document you are reading and then look up the word's meaning in the dictionary or perform a quick online search. However, you can easily access the dictionary in Mac systems with a few shortcut options.
If you're using an older version of Mac, you need to use ⌘⌃D and hover over the word to clarify its meaning. Then, you can double-tap using three fingers for the newer Mac versions and instantly access the dictionary.
Use the in-built emoji support
Inserting emojis is very easy in Mac systems because they already have built-in emoticon support. Therefore, inserting special characters in your messages or emails is not difficult. First, you need to press Control + ⌘ + space, and a window will open. The window will contain myriad options of special characters that you can choose and share.
Hot corners
Hot corners is a feature that allows users to trigger specific events by simply touching any one of the corners of the screen. The hot corner setting can be enabled by going to the System Preferences > clicking Desktop & Screensavers > clicking the Screensaver tab > selecting Hot Corners.
The hot corner setting is a handy feature that allows users to deactivate screensaver, open applications and launch notification centers.
Quickly disable notifications
When you're working, you wouldn't want to be disturbed. So to keep distractions at bay, Mac allows you to disable the notifications. First, you need to open the Notification Center and scroll down until you find the Do Not Disturb feature. Then, you can switch it on, and you won't receive notifications anymore for the day.
The deactivating notification is one of the most convenient ways to concentrate on your work without being hounded by unnecessary notifications that may keep popping up now and then. Also, you can schedule the Do Not Disturb feature for a specific time or event.
If you have upgraded to macOS Monterey, you can utilize the Focus feature. The feature works similarly to the Do Not Disturb feature, but it is much more advanced. Focus lets you select modes, and you can sync the same mode across all your Apple devices.
Sign documents and forms digitally
Mac allows users to save a digital version of their signature. Then, you can drag and drop the signature into documents and forms whenever you need to sign and send them. First, you have to sign on a blank piece of paper and then launch Preview on your system. After that, open Preferences and select Signatures. Then, click Create Signatures and hold up the piece of signed paper in front of the webcam on your system. Ensure to line up the piece of paper, so it looks like the signature is on the screen's digital line. Once you are satisfied, click Accept and save the signature on your computer.
So, these are a few of the hidden features of Mac that you might have been unaware of. Go ahead and try to see how they can enhance your experience.