It's only natural for us human beings to emphasize the perfection of physical appearance. We measure our worth based on how we get appreciated by the standard of our overall look. It gives us that sense of self-love and self-confidence. An unexplainable fulfillment brought about by the happiness of appreciation.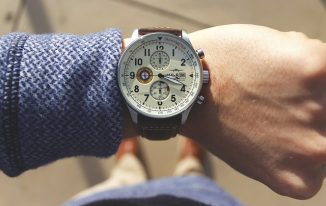 The best way to fill in this kind of satisfaction is to beautify the physical aesthetics of our look.  Men and women invest in clothes, shoes, bags, and accessories to define this perfect aura. And watches are timeless timepieces that are usually a favorite to adorn. Let us discover the various Zenith watches and explore its classic niche to elegance. 
A Closer Look To Zenith Watches History
The Zenith watches are timeless timepieces that had lived to their name for 148 years, officially launched as its brand name in 1911. A legacy brought down from 1865 by the watch artisan Georges Favre-Jacout. He started this watch company at 22 years old as an apprentice in Le Locle, Switzerland. One of the most defining moments of this luxurious brand. 
Distinctively known for its positively posh character, this watch gets meticulously curated under one roof, compared to other artisan creations crafted from different places. It is a legacy that made this brand of watch exemplary as to timepiece quality and artistry of craftsmanship. 
Zenith Elite Moonphase Automatic Grey Dial Men's Watch
Take this an experience like love at first sight. This watch is a watch collector heaven. Trailed by its simplistic beauty, the touch of class is also undeniable. This type of watch is eye-catching from its case where the back is an adornment of crystal made from a sapphire glass, which is beautifully captivating by its see-through character. 
The watch comes in the shape of a circle, and the dial is gorgeous in silver tone. Its loveliness becomes perfection by its leather alligator strap. It is matched with durability to fit safely in the wrist of a beautiful gentleman. Secured by its timeless beauty, the functionality is also to boast for, with its power reserve capacity of 50 hours and resistance to water damage. 
Zenith Elite Classic Automatic Silver Dial Unisex Watch
A watch for all sexes is one of the delicate features of this type of watch from Zenith. It is versatile enough to create that lasting, classy impression once worn. It makes its mark as a stand-out even on a regular and casual dressing of any lady and a gentleman—the reddish touch of the leather strap communes with a timeless chic. 
The case of this watch gets curated in the beauty of stainless steel. It gets built in a round, durable shape to entice a different kind of charm. This scene is grand with its dial astounding to its silver color. This Zenith type of watch also takes pride in its capacity of frequency movements at 28800 VpH. Superb at the same time to resist water damage within 50 meters.
Zenith Defy Midnight Automatic Gradient Brown Dial Diamond Indexes Unisex Watch
There is no doubt that this type of watch is a spell of elegance. It is radiant already, with the shape of round and the case designed in the beauty of stainless steel. The indexes of this watch flourished in the class of diamonds. As it measures 36mm in diameter, this watch is a head-turner with a back illuminating through the sapphire glass. 
This watch is truly beautiful beyond measure. A brand of Zenith that speaks grandeur of timeless class. As it is aesthetically beautiful, this watch also boasts of its high-quality technical functionality. It is clear in its capacity to resist water damage within 100 meters.  On top of its stainless steel bracelet, this watch has a power reserve capacity of 50 hours. 
Zenith Elite Stainless Steel Automatic Silver Dial Ladies Watch
This classiness of this watch gets showcased by its case in transparent back plus stainless steel feature. With its dial in color silver, this is a watch beyond compare. It gets flared in the majesty of its round shape, combined with a watch band in rubber alligator leather. Indeed, this watch speaks of enchanting class. 
Takeaway
Men and women find ecstasy in upholding fabulous looks as a means to self-love and self-worth. These beautiful classic timepieces from Zenith set the phase to achieve this fulfillment. These various types of watches can lure ladies and gentlemen to their highest potential of timeless class.