Medical malpractice is more common than most people would like to think. Serious incidents of malpractice can destroy lives and have a serious impact on the practice of medicine and public health as a whole.
A study by the John Hopkins University revealed that medical malpractice is now the third leading cause of death in the U.S. Leading industry figures need to give serious thought to how to reduce medical malpractice numbers and ensure public confidence in medicine remains high.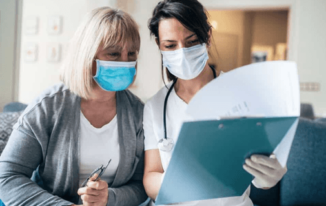 Ensure Practices and Hospitals Maintain Patients
Although medical malpractice lawsuits are widespread, the fact is eight out of ten claims for compensation are denied. It must also be mentioned that the vast majority of medical malpractice lawsuits do not involve permanent disability or death.
Nevertheless, practices and hospitals must maintain high standards of care to prevent themselves from losing patients.
If a practice is involved in a major medical malpractice lawsuit, it could very well lead to patients choosing to get care elsewhere.
Defensive Medicine
Defensive medicine is the act of a healthcare provider going above and beyond what is reasonable to test, refer, and treat patients toavoid legal action in the future. While this may sound like a positive thing, it can mean patients waiting longer to be treated. It also means increased healthcare costs for insurers and patients.
Pursing a defensive medicine philosophy guarantees physicians can never be accused in lawsuits of not doing enough.
However, many industry insiders have claimed defensive medicine has led to healthcare costs spiraling across the country.
Altering the Goal of Medicine
The goal of medicine is simple: to treat patients and ensure they enjoy a high quality of life for years to come. The introduction of defensive medicine has altered the goal of medicine, in many ways.
Since the U.S. utilizes a private healthcare system, practices are free to reject patients. No private healthcare provider is required to accept all patients.
There have been a variety of incidents where patients have been blacklisted for filing claims or patients who are perceived as controversial being rejected.
This has gone a long way to altering the original goal of medicine, and this is a major negative for public health.
Discouraging the Public from Getting Preventative Treatment
Preventative treatment is the best way to prevent major illness later in life. It is a proven fact that if the public assumes there is a reasonable chance of medical malpractice occurring, they are less likely to getpreventative care.
This can have a devastating long-term impact on public health. If the public has no confidence in the standard of care offered, this could eventually lead to declines in overall life expectancy.
Conclusion
Medical malpractice has a huge impact on the practice of medicine. Patients need to have confidence in their physicians. If you believe you have fallen victim to mistakes, get in touch with a medical malpractice lawyer Manhattan.
Do you have confidence in your primary and secondary physicians to deliver a high standard of care?