Travelling safely amid the pandemic has become possible, thanks to travel insurance with COVID-19 coverage. You wouldn't worry about paying the medical bills out of your pocket or settling the emergency medical evacuation expenses should you get diagnosed with the devastating coronavirus.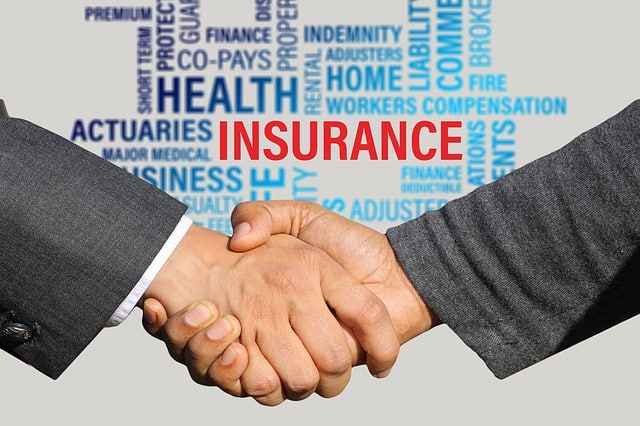 Here are Singapore's most promising travel insurance plans that can protect you and your trips from the chaos of COVID-19:
1.FWD First
FWD offers travel insurance plans that cover just what you need—Premium, Business, and First. While all three plan types cover medical expenses, theft of or damage to personal belongings, worldwide emergency assistance, and more, the First plan has the highest coverage.
Below is a quick comparison of the maximum benefits limits of each travel insurance policy:
Benefits
Insurance Plan
Premium
Business
First
Overseas medical expenses (below 70 years old)
S$200,000
S$500,000
S$1,000,000
Baggage delay
S$150
S$600
S$900
Theft of or damage to valuables
S$3,000
S$5,000
S$7,500
Daily income if hospitalised
S$5,000
S$8,000
S$10,000
Although FWD's First insurance plan has the highest maximum limits, it doesn't automatically cover COVID-19 diagnosis like the other two plans. You must purchase the COVID-19 enhanced travel benefit to be eligible for the following:
trip cancellation and loss of deposit
trip disruption
medical expenses
overseas hospital cash
hospital cash while in Singapore
emergency medical evacuation and repatriation
AIG Travel Guard
AIG is one of the frontrunners in the insurance industry. The company has a selection of insurance solutions that adapt to and meet the changing needs of individuals and corporate clients, including travel insurance.
To provide extra protection during the coronavirus crisis, AIG has included a COVID-19 cover in its Travel Guard Direct plan. Here's a quick run-through of the COVID-19 coverage:
up to s$250,000 for overseas medical costs and evacuation
up to s$7,500 for trip cancellation occurring within 30 days before your departure date
up to s$1,500 for trip postponement occurring within 30 days before your departure date
up to s$7,500 if you or your immediate family member tested positive for COVID-19 while travelling and need to return to Singapore earlier than planned
up to s$100 (per day per person) cash allowance if you test positive for COVID-19, and are placed into mandatory quarantine outside Singapore
Also, AIG's Travel Guard Direct covers loss of personal belongings, baggage delay, option for a cruise vacation, and more.
3.AXA SmartTraveller Comprehensive
AXA has travel insurance plans that come with COVID-19 coverage—in which the SmartTraveller plan is one. The key features offered in this plan are medical coverage, reimbursement for trip curtailment, personal accident and terrorism covers.
As one of the top insurance providers in Singapore, AXA has modified their travel insurance policies to help clients in times of global health crisis, like the coronavirus outbreak.
The SmartTraveller Comprehensive plan, in particular, will cover you for the following in the event you're diagnosed with COVID-19:
overseas medical expenses
overseas quarantine allowance
overseas hospitalisation allowance
trip cancellation or postponement
trip curtailment or rearrangement
emergency medical evacuation and repatriation
You may enjoy this cover as long as you hold a valid Singapore identification document, such as a birth certificate (for Child), Singapore NRIC, employment pass, work Permit, long-term visit Pass, dependent pass or student pass.
4.SOMPO Travel (COVID-19) Insurance
Travelling can be bothersome during a pandemic. Thankfully, you can get travel insurance in Singapore that covers you and your family from medical and travel inconvenience expenses within the country or abroad.
Like other insurance companies, SOMPO offers Travel (COVID-19) Insurance—and it's available in two plans: Essential and Superior. Both policies cover trip cancellation, postponement, curtailment and disruption, medical expenses, and emergency medical evacuation due to COVID-19.
SOMPO's Travel (COVID-19) Insurance also provides overseas quarantine allowance and overseas hospital income should the insured acquire the virus during the trip.
One important thing to note is that this insurance plan excludes coronavirus-related claims in the following countries:
Afghanistan
Cuba
Democratic Republic of Congo
Iran
Iraq
Liberia
Somalia
Sudan
5.NTUC Income Travel Insurance
This list of Singapore's best travel insurance is incomplete without NTUC's. NTUC Income offers a COVID-19 coverage extension that anyone can purchase along with their travel insurance policy. This travel extension lets you enjoy COVID-19 benefits for the first 90 days of each trip.
A few things that NTUC's travel insurance plan has in store for you include trip cancellation, trip postponement, trip curtailment, overseas medical expenses, emergency medical evacuation or early home sending, and overseas quarantine allowance.
The only countries excluded from the coronavirus coverage are Afghanistan, Iraq, Liberia, Sudan and Syria.
Travel Worry-free
Who says you can't travel worry-free during unprecedented times? Aside from the fact that vaccinated travellers can now enjoy quarantine-free access to Singapore from several countries, there's also a handy of travel insurance options with COVID-19 coverage that vacationers can purchase.