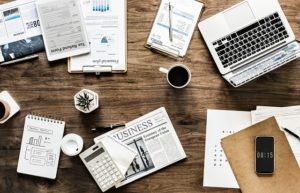 If you plan on running a business for long, you best make sure that you're working towards building a solid reputation. If not, other businesses and customers in bad moods will eat you alive. Not that you're going to be totally despised, but it's just the facts of life. You must absolutely learn how to manage the reputation of your business.
If you use social media sites, you need to be able to track the success of each post. There are several programs available online to help you track mentions of your business. These programs will also informs you of when a user shares your post with his friends and family members.
Monitoring your personal reputation or business brand is very critical to online reputation management. Set up automatic alerts to happen when your name comes up. Use Trackur, Monitor This and Google Alerts to send you notices when new content comes up. That way, you can know the very next day, if not sooner, when someone is talking about you.
Be transparent. Some companies have been accused of removing complaints from their website. Don't be like them. Instead, quickly answer the complaints and state on your website how you will remedy the complaint. Once the complaint is resolved, ask your customer to post on your site that the complaint was resolved and how long it took to resolve the complaint.
Establishing a strong presence in social media will help improve the reputation of your business. Creating a Twitter account, blog or Facebook page will help your interaction with prospects and customers. Nowadays, most people expect companies to have a social media presence. This is a great way to post relevant contents about your company and monitor what it's being said.
Keep sales or secret promotions quiet. This is especially true if you offer a large discount to rectify a complaint. You do not want others to lodge similar complaints so that they may take advantage of getting a similar deal.
To start your business reputation on the right foot, keep your branding simple. Use a clean typeface and color palette. Make sure your logo is simple and clearly communicates what you do and stand for. These items must be able to work on all your corporate materials. Try to avoid using complex and convoluted items in your branding.
Remember that your offline presence also affects your online reputation. This is generally the start of your reputation. People will trust you more if you provide good customer service, offer good products and services, and maintain good relationships with your customer base. Happy customers generally will not post bad reviews, so do what you can to keep them all happy.
Time to turn on the ignition switch and get these ideas into action. Making sure you have an upstanding reputation within your industry is what it's all about. Now that you have this advice, you have some things you need to be doing. Keeping your business image where it should be keeps those customers coming to your place.