With the market flooded with smart technology devices and appliances, there has been a huge uptick in the number of people upgrading their homes into smart homes. Upgrading into a smart home is an investment, and it's worth it in the long run to have cutting-edge tech in your home. For starters, it makes your home worth more. If you ever decide to sell, having a smart home is a huge selling point for potential buyers. Also, smart tech makes your home and lifestyle infinitely more comfortable and convenient.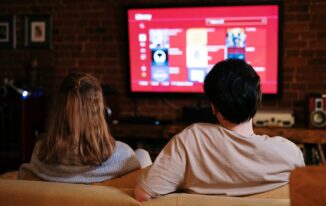 Add a Touch of Luxury to Your Home with the Latest Smart Tech
Modern smart technology has exploded at a fast pace in the last few years. More and more advancements are becoming the norm, with smart fridges that can reorder groceries and high-end home theater systems. However, not every company produces reliable tech. If you're looking for a reputable company with superior-quality home smart technology, check out Home Definition. They have smart lighting, entertainment systems, audio and video solutions, home automation, just to name a few. All their products are easy to use with really cool features and upgrades, focusing on home theaters and smart entertainment. Smart tech provides an opportunity to upgrade your home to the next level. Here's how to start adapting your home for smart tech and some neat ways to upgrade your home's existing systems.
Get a Stable WIFI Connection
The whole foundation for a smart home relies on the internet, so it's essential to have a high-speed and reliable internet connection. However, most smart tech only needs an existing WIFI connection rather than hard wiring, but you need reliable internet service. If you don't have a good internet service provider, consider switching or investing in a repeater, extender, or booster so you will have uninterrupted internet no matter where you are in your home.
Select Your Main Hub
The next step is to choose which hub you want to base your smart technology on, like Google Assistant or Amazon's Alexa. Most smart technology is run through your smartphone via an app or on the actual device or appliance itself. If you only want to have one or two smart home appliances or tech, you might not need a hub. However, if you plan to have your entire home upgraded, you're going to need a reliable hub to organize and access your devices in one convenient place.
Time to Upgrade
Now that you've chosen your hub and upgraded your WiFi system, it's time for the fun part. Now, you get to choose which appliances and systems you want to upgrade in your home. There's a virtually endless number of choices, too-;you can pick between smart lighting, thermostats, entertainment systems, security systems, and the list goes on. Here are some of the most popular smart home tech upgrades available for your home.
Smart Lighting
Lighting is often the first thing that people choose to upgrade as their entry into smart home technology. Smart lighting is very cool; it works either through WiFi or the Bluetooth radio in your smartphone. You can control the bulbs through an app on your phone, changing the color, mood, and ambiance on a whim. You can also set your lights on timers, so they can come on if you aren't home, or so they come on five minutes before you get home from work every day.
Smart Thermostats
Thermostats are not only super convenient, but they also provide considerable energy savings too. Some of the technology available today is so advanced that it can actually detect when you're home and when you're away and adjust the systems accordingly, so your entire HVAC system only runs when you're home. Or, you can set the systems based on your own customizable preferences, all through your smartphone or through voice commands when you're at home. It doesn't get much easier than that.
Smart Home Entertainment Systems
Some of the smart home theater and entertainment systems available on the market have some jaw-dropping capabilities. All it takes is the press of a button, and suddenly the room is in motion: the projector silently drops from the ceiling, the smart surround sound speakers turn on, and the lights dim just like a real movie theater. Now, you've got the most immersive home theater and watching experience possible. With all this smart tech, you'll have a tough time keeping friends and family out of your personal home theater because they'll be in there all the time binge-watching their favorite shows.
Smart Security Systems
One of the most common upgrades to smart tech is for security systems. This includes security cameras and video doorbells, too. If you've ever had a package stolen by a porch pirate, you know how important a video doorbell can be, not to mention the importance of security cameras. Safety and security are paramount in this day and age, and you can help keep your family safer with smart technology. Most smart locks work effortlessly and will unlock as soon as you walk up to your door. No more walking up to your door with big bags of groceries and trying to fumble with your keys without dropping the eggs all over your front steps. Instead, all you have to do is walk right up, and your door unlocks, just like that. It can also allow people access to your house for a certain amount of time, like a repair person, and then lock itself back up when they leave.
Smart Refrigerators
Smart refrigerators can benefit your life in many ways. Most of them have a color display on the front of the door and keeps track of what groceries you have and what needs to be reordered. It can even place orders for the items you are out of, making it very convenient for a busy family that doesn't have time to grocery shop. That feature is particularly invaluable in the age of Covid-19, as it provides a contact-free way to get groceries delivered to your home. This is an excellent investment to make because it's an appliance you would have to purchase anyway, so it's the perfect way to start upgrading your home tech.
Switch to Smart Technology and Upgrade Your Home
Consider switching to smart technology as a way to upgrade your home. They make your house and lifestyle extraordinarily convenient and comfortable, and they offer unparalleled safety and security for your family. The smart technology industry has been booming and shows no signs of slowing down as ingenious and innovative smart products and appliances are released every day. Switch to smart technology and enjoy the increased luxury and comfort it gives your home and life.