The Coronavirus has affected the entire world and brought countries down to their knees. There is chaos and panic in the air as people struggle to get access to the most basic daily necessities. In such times, the internet is playing a vital role in keeping people sane and safe while they are restricted to their homes.
Thanks to this amazing technology, billions across the globe have something to pass their time and maintain their sanity. Things such as the Spectrum Gold package that comes with the best entertainment options and high-speed internet connections are proving to be the most important lifeline people have these days.
Streaming
Probably the most popular and common activity during these times is watching your favorite TV shows and movies on your favorite streaming services. Streaming services such as Netflix and Amazon Prime have gained significant popularity during the Coronavirus pandemic.
People are binge-watching their favorite TV shows and having marathons of all the movies that they have enjoyed in the past. Services like Spectrum TV Stream Service are turning out to be blessings for people to watch their favorite content during these horrific times.
Gaming
You may have been told that online gaming and mobile gaming are not that good for you and you shouldn't spend a lot of time in front of the screen. This is, however, not the case during the prevailing pandemic. Gaming is another popular activity that is helping people pass time with great ease.
People are joining various online platforms to join virtual worlds where they can slay beasts, shoot enemies, and embark upon journeys, while there is little to do in the real world.  In fact, Steam has crossed 20 million simultaneous users just because of the COVID-19 pandemic.
Work from Home
While people may not be able to go to offices for their daily bread and butter, they are still working from their homes. Thousands of companies have asked their employees to stay at home, but stay connected and keep doing their duties.
When the economy is taking a huge hit and millions of people are going jobless and businesses are going bankrupt, such people are lucky to retain their jobs and earn a livelihood, which is rapidly becoming rare.
Those who are able to work in such an environment are making the most of it. For instance, digital marketers and e-commerce stores are thriving in these times because they mostly rely on the digital world and don't require physical presence.
Online stores such as Amazon, Fresh Direct, and Instacart are making people's lives highly convenient by providing necessities like groceries, clothing, and other household items they still need to procure whether they can step outside their homes or not.
Social Media
It is common knowledge that people love spending time on their social media platforms. They can spend hours in front of the screen just scrolling down their social media feeds without realizing the amount of time they may have spent.
While people are unable to meet their friends and family who live far, social media is proving to be a vital tool in keeping them connected without any obstacles whatsoever. It is a form of a neutralizing agent when people cannot physically reach out to the world, but with social media, they still can.
Furthermore, it is one of the most frequently visited mediums for people seeking updates on the daily matters of the world. Whether they wish to know more about the COVID-19 developments or seek comfort from their friends, social media hs their back.
Shopping
Imagine this, you are stuck in this pandemic, and the world does not have internet. How would you get your groceries? How will you acquire the necessary medicines that you urgently require? Thankfully, the internet exists.
The internet has contributed significantly to bringing comfort and relaxation for people who need essentials, but cannot step outside. People are relying upon sites like Amazon and Alibaba to acquire daily groceries and other useful items delivered right to their doorsteps.
These companies are making the situation much easier for consumers. Offering incentives such as same-day delivery and reduced delivery costs are making it possible for people to stock up on necessary household items.
Dining
One thing that people are missing the most is the dinners and lunches they used to have with their family and friends at their favorite food spots. Since that is a temporary impossibility, people have had to put a stop on those dine outs.
Sometimes, though, they just need to have a taste of a meal this not cooked at home. Luckily, several food outlets are still providing home delivery and pick up service for people who want to enjoy their favorite foods.
People are more than happy with the availability of apps like Uber Eats, DoorDash, and Delivery.com that is giving them access to these food outlets. Without the availability of the internet, all this would have been impossible.
Connection to Loved Ones
Staying connected to your loved ones in such times would simply not be possible without the availability of an internet connection. Whether your family and friends are living two blocks down or even halfway across the globe, communicating with them is merely a single tap-on-the-screen away.
The number of applications that are capable of providing this feature is limitless. Services like Zoom, WhatsApp, Skype, Viber, Hangouts, FaceTime, and countless more are allowing people to stay connected with each other without any obstacles.
Furthermore, the internet has also made working from home a breeze. Employers are easily able to communicate with their teams in order to get the work done despite the distance barrier. Virtual meetings and conference calls are all made possible thanks to the internet
Virtual Tours
Thousands of travel plans got canceled when the news of the COVID-19 outbreak surfaced. With the threat of being infected by this virus lurking around every corner, no one wanted to risk travel while it is still at large.
Many have turned to virtual tours of various tourist destinations in order to make up for the ruined travel plans. They are able to visit online galleries, virtual museums, zoos, aquariums and so much more while staying safe inside their homes.
Places like The Vatican in Rome, Musée d'Orsay in Paris, Georgia Aquarium in the United States, and many more are offering virtual tours for people who wish to enjoy these destinations without stepping outside their homes.
Workout Sessions
You may be thinking "What is the connection between your work out session and the availability of an internet connection?" We are here to tell you that in this technological era, the internet is more than capable of helping you out in this area of your life as well.
There are numerous fitness industry giants that are taking special care of people's fitness during these unprecedented times. They are doing things like offering workout apps, online tutorials and live workout sessions to help people stay in shape.
While some are even utilizing different social media platforms to conduct live classes of their workouts with people working out at home. Planet Fitness and Blink Fitness are two such platforms that come to mind right now.
Taking Care of Children
Children have been the most affected by the stress that comes with COVID-19. They are frustrated, scared, and agitated just because they are not allowed to step outside their homes.
With the help of the internet, parents are better able to take care of their children. Whether it is a matter of their education, keeping them entertained, or trying to keep them calm, services like edX, Netflix, Miniclip games, and many others are providing parents with tools to keep their children engaged at their homes.
A Few Final Thoughts
No one knows when the horrifying COVID-19 pandemic will truly be over. Until such a time comes, we have to make the most of it with the availability of services we have. Thanks to the amazing internet for making the lockdown a tad bit easier on us. So, stay safe, calm, and entertained and be grateful for the fact that you have the internet in this world.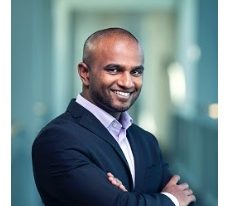 Baldwin Jackson is a successful digital marketer with expertise in search engine optimization and content marketing. The perfect balance of his analytical ability and creative thinking is what sets him apart from other practitioners in the digital marketing realm. He has helped a lot of small and medium-sized businesses in crafting their digital marketing strategies that are not only cost-effective but delivers results as well.
Baldwin is also a proud father of two kids and a Sports enthusiast. When he is not working, you will find him watching ESPN and NFL network. He has been able to get an amazing package on his favorite channels from Buytvinternetphone.com.