Cryptocurrency is undeniably the latest trend to show exponential growth in the publicity curve. The first cryptocurrency to ever exist was Bitcoin which was created by an individual or entity that goes by the alias of Satoshi Nakamoto. Bitcoin was introduced in 2009, and since then, it has seen an upward growth in terms of both price and hype. Cryptocurrency is a highly volatile asset that is known to have frequent fluctuations in its price.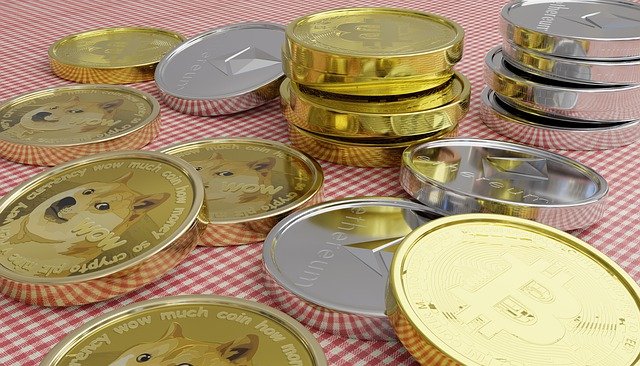 After introducing the first-ever cryptocurrency, the world has experienced a considerable increment in the value of bitcoin and several other such digital money. Investing in crypto might seem to you like a precarious and uncertain task, but you should be able to ace the art of crypto investment with proper guidance and knowledge.
In this article, you will be able to educate yourself about the various concerns regarding crypto-investment and learn about some budget-friendly cryptocurrencies to invest in.
The various pros and cons of crypto investment
 Advantages
Known to give you potentially higher returns on long-term investment.

Decentralized in nature.

Protected from fraudulent payment and give you security.

Greater liquidity.
Disadvantages
Highly volatile asset.

Used for transactions in the black market for fraudulent activities.

Potential for cyber-hacking.

Cannot expect a refund in case of any discrepancies.
Five budget crypto investing ideas
VeChain-

VeChain may attract your attention if you're looking for a low-cost cryptocurrency as it costs as low as $0.1101. VeChain is used to move value across the network. The VeChain Thor Blockchain was created with distributed ledger technology in mind for supply chain management and corporate activities.

Cardano-

currently it has a value of approximately $2.20. It is anticipated to be one of the most popular cryptocurrencies due to its flexible network and quick transactions. Charles Hoskinson created Cardano, a co-founder of Ethereum. Its main selling factors are scalability and long-term viability. Cardano's network can build smart contracts thanks to a recent update. Cardano takes its time and works at a slow pace.

Dogecoin-

This coin has been resurrected after a murky background and costs approximately $0.2244, thanks to Elon Musk's nickname as the "Dodgemaster." Nobody anticipated this coin to become legitimate, much less to be listed among the top cryptocurrencies. DOGE, the coin that rose to fame owing to Elon Musk earlier this year, is the cheapest cryptocurrency to buy in 2021. Dogecoin is one of the cryptocurrencies that many investors consider to be a good investment opportunity right now.

Uniswap-

it is a DApp built on Ethereum that allows users to trade Ethereum tokens using liquidity pools. It has a value of about $25.25. Uniswap provides two key services: liquidity delivery and utilization. The DeFi framework included Uniswap, and the UNI coin was introduced in 2020. On November 2, 2018, Hayden Adams, a former Siemens mechanical engineer, established Uniswap. The protocol enables automatic transactions between cryptocurrency tokens on the Ethereum blockchain through the use of smart contracts.

Polygon-

it is a blockchain interoperability and scalability platform for Ethereum. The MATIC token, which is used for governance, staking, and gas charges, is still the most important asset. Polygon has currently a value of $1.28 and is a framework for developing interconnected blockchain networks. It employs a ground-breaking sidechain method to address some of Ethereum's key flaws, including throughput, poor user experience (high transaction speeds and delays), and a lack of community oversight. Polygon's architecture is made up of four layers: an Ethereum layer, a security layer, a Polygon networks layer, and an execution layer.
Conclusion 
Cryptocurrency is also known as virtual money as it does not have a physical presence. People buy a fraction or entire crypto. There are various platforms like elite edge on which traders can perform exchanges in a decentralized manner. For every single transaction, a miner creates a block containing all the data regarding the associated crypto. You must invest in cryptocurrency with proper research and knowledge to get good returns.