There are dozens of assets you can invest your money in to beat inflation and grow your wealth. The problem is choosing what to invest in.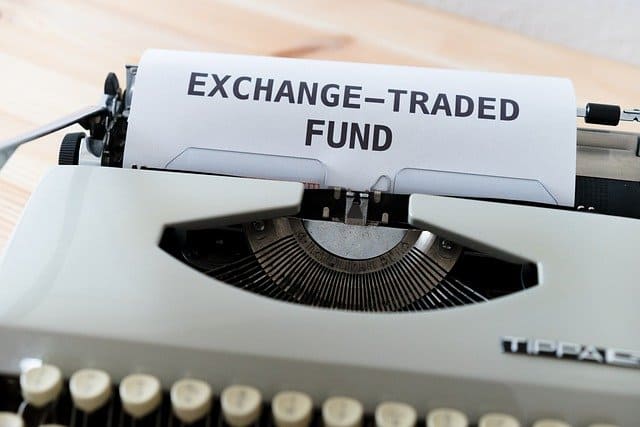 Should you focus on real estate, an asset class that has produced countless millionaires, but has a higher barrier to entry? Or should you get in on the cutting edge of the latest cryptocurrency trend?
Whatever you do, don't wait too long, lest your cash gets eaten up by today's inflation rates.
To make investing simple, consider an ETF. Why invest in ETF funds, you may ask? They offer numerous benefits, like allowing you to invest in many different assets at one time.
So how do ETFs work, and why should you invest in ETF funds today? Read on below to find out now.
What Is an ETF?
An exchange traded fund (ETF) is a popular investment class as they combine the benefits of two different investment types; stocks and mutual funds.
People love investing in stocks because it's so easy to buy and sell shares through their online stockbroker. But people love mutual funds because they allow investors to buy into a diversified collection of stocks, for greater overall performance and lower risk, without having to buy all of the stocks individually.
ETFs are like stocks, in that you can buy and sell shares with ease throughout the day. They are "funds you can trade on exchanges" just like stocks.
And they are like mutual funds in that the money pooled together in an ETF is used to buy shares from many different companies. When you invest in an ETF, you don't own the underlying assets, but you own a share of the fund itself.
Why Invest in ETF Funds?
ETF vs mutual fund, why should you choose an ETF investment? They provide more flexibility and liquidity than traditional funds, like mutual funds. You can buy and sell throughout the day, meaning you can even trade them for short-term profits.
They also have lower fees, which is a problem that many complain about regarding mutual funds. Basically, you get the diversification benefits and profit potential of many stocks, without the illiquidity and fees of mutual funds and other assets.
Types of ETFs
There are many different types of ETFs to invest in. Choosing multiple funds can help you diversify even more.
Stock ETFs are the most common since most investors prefer investing in stocks over other assets. There's also the potential to earn dividends, although it's different than if you held shares directly. The best dividend ETF makes it easy to receive lump-sum dividends throughout the year.
You can invest in international ETFs. Investing internationally is a great way to diversify, so your portfolio isn't only based on US companies and economics. For example, investing in Israeli ETFs or European ETFs can help you gain access to Israeli stocks, where many cutting-edge tech companies are seeing impressive growth.
ETFs allow you to invest everywhere, all at once, without the hassle of owning too many individual assets.
ETFs are a Great Place to Start
So why invest in ETF funds? ETFs make it super easy to diversify your portfolio. Buying shares of one ETF can get you exposure to countless assets across different sectors and regions.
Plus, you get the liquidity of intra-day trading and low fees. While ETFs are riskier than some asset classes, they offer more pros than cons.
Looking for more tips on growing your wealth? Visit our blog today to keep reading.