In today's world in order to navigate from unforeseen health issues, it is advisable to opt for health insurance. There are so many health insurance companies out there in the market which offer a variety of health insurance to cater to the needs of the people.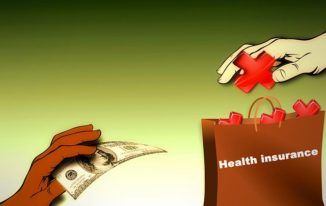 Whether you only need simple health insurance or dental insurance, you also have an opportunity to customize your health insurance plan. If you are thinking about whether you should opt for health insurance or not, then you have come to the right place. In this blog, we are going to tell you the reasons for health insurance. So, let's get started. 
Reasons to invest in health insurance:
Lifetime renewability: Buying health insurance at a young age, offers lifetime renewability. It gives you peace of mind that you can fight against any serious health problem without facing any financial issue. You can choose the best hospital and take the best medication. Your health insurance cover also gets extended to offer you coverage at an older age. 
Tax benefits: Under the income tax section 80 D, one may claim the premium paid towards individuals or family health insurance as a deduction from their total income. When you buy health insurance at a younger age, you can enjoy the tax benefits for a longer period of time. 
Low Premium: There are many health insurance companies that offer the best health insurance plans at an affordable premium. The premium of the policies differs from one insurer to another. If you add extra coverage in a health insurance policy, then your premium will be high. Health insurance companies in India impose higher premiums for people with health risks. Hence, the premium increases as the individual's age advance. 
Health insurance covers more than just hospitalization: New health insurance plan cover for daycare procedures and OPD, not just serious hospitalization. Even vector-borne diseases are covered. Most plans also have maternity benefits, which may be relevant at this stage of life. Also, your newborn will be covered from birth without any additional premium. 
Availability of wider options: Since most health insurance companies in India accept proposals from young individuals, one can choose the best health insurance in India from a wider range of available plans. The chance of getting health insurance plans with lifetime renewal is also high during a young age. 
Lifestyle illness has increased: The fact is, you don't have to be 60 to need health insurance. A sedentary lifestyle has led to increased occurrence of lifestyle disorders involving heart, cancer, lung conditions, and stoke, claiming younger lives. It is, therefore, imperative to insure oneself timely. Moreover, health insurance policies offer annual health checkups to encourage health awareness. 
Final Say:
We hope now you understand the importance of health insurance in life. If you have the best health insurance for you and your family, then you don't need to worry about the health problems you can easily navigate from it.