Knowing what to consider and how to get the most out of your investment in human capital management (HCM) solutions. Here are five pointers to remember.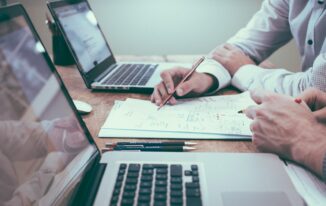 Lessening manual processes
As an HR professional, you know the manual processes associated with managing a workforce. You can now get more done faster by using automated HR processes. You'll free up your employees to do other tasks.
Manual processes are also time-consuming. For example, you might need to spend hours manually processing payroll. Or, you might have to hope that your employee records are up to date and not missing any crucial information.
With your organization's plethora of technology workers, you'll have to get more tech-savvy. Therefore, it's a good idea to research the best software solutions for your specific situation. For example, a human capital management system can improve service delivery while reducing operating expenses. In addition, you can use this type of system to keep up with the latest laws and regulations.
History of HCM systems
Human capital management is a process of maximizing the potential of each employee. It can help to retain top talent and reduce the costs of turnover. It also helps to improve overall productivity, profitability, and customer satisfaction.
HCM software uses advanced technology to make processes easier for HR professionals and employees. New technology includes artificial intelligence and machine learning. As a result, most HCM procedures can be automated and streamlined. 
As more HCM processes move to the cloud, there will be a tenfold increase in tool demand. In addition, companies will be able to tweak and customize their apps.
In addition to new technologies, the way businesses operate is changing. With new generations of workers coming into the workforce, there are high expectations for work-life balance. As a result, traditional hierarchical structures are being replaced by flatter networks of teams.
The rise of labor unions spurred companies to address their employees' health, safety, and compensation. Investing in human capital can boost business productivity and creativity.
A modern HCM system includes hiring, training, payroll, benefits, and other employee-related functions. Some systems also have employee self-service. Employees can access information on time off, additional benefits, pay stubs, and other data.
Today, most organizations use a mix of HCM applications. In addition, integrated tools streamline the process, eliminating the need to re-enter information. For example, all-in-one scheduling eliminates the need to input hours manually.
Performance metrics 
A comprehensive human resources plan and the appropriate metrics are a surefire way to ensure a happy, healthy workforce. Having a solid HR program will also help you avoid a costly mishap in the not-too-distant future. Keeping an eye on the hottest talent is a top priority in any industry. So, what metrics should you be tracking? If you are still wondering which metrics to follow, homework will go a long way. Once you have a solid HR metrics scorecard, you can start implementing some of the best practices mentioned above to boost employee engagement and productivity. To ensure your employees are unified, consider implementing a performance & potential matrix. It will not only make it easier for the HR department to identify but will make for a more unified employee experience overall.
While you're at it, why not look at your present pay plan? Some of the data supplied by your HR department may surprise you, but it will be well worth your time and effort.
Managing all aspects of the HCM function
Human capital management (HCM) is a critical strategic function for companies. It helps to control the flow of people into and out of the organization. With an effective strategy, a business can maximize its internal resources and improve productivity.
HCM covers talent acquisition, training, employee development, onboarding, and recruiting. In addition, this process includes payroll management, benefits administration, time and attendance, and workforce planning.
Successful HCM requires a robust data-driven system that can help the organization's leadership make career-pathing decisions. Companies can use augmented analytics powered by machine learning to detect patterns and trends and recommend actions.
The right HCM solution can automate repetitive HR processes. It can also help employees learn new skills and stay connected to the company.
There are several suite solutions available in the market. Others automate payroll and reduce errors in data entry. Workday, for example, provides insight into performance and helps employees develop their careers.
An HCM strategy can increase productivity and revenue while minimizing costs. It can also foster an intense work environment. In addition, giving employees the tools they need to execute their jobs may help businesses recruit and retain top talent.
Human capital management must be able to adapt to changing priorities to be successful. If a business fails to practice HCM, it could lead to missed opportunities, higher labor costs, and lost revenue.