Emails have always been the most loved communication tool of marketers as it is effective in terms of results that enables a brand to stay on top and connect with their audience. With the unthinkable cost rise of advertising, every entrepreneur today is leaping in the direction of email marketing. To promote their brands, they are using digital platforms and pay-per-click advertising to search engine optimization to acquire customers and drive their campaigns. With this rapid change in strategies, email marketing successfully drives conversions more than its counterparts. It is bringing a big change to the surface with its unique trends.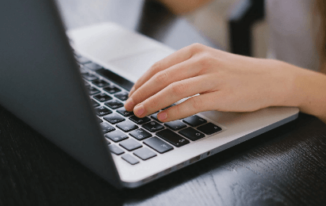 So, let's get to see some of the current email marketing ideas or trends that can entirely bring a change to your conversion strategy and which you should pay close attention to.
Make your Content Interactive
With the future already targeting interactive content, it is essential as an email marketing strategy your brand should adapt to these elements and embrace them to boost sales and increase the open rates. It is essential to stand out among unread emails; your emails should have those image carousels and clickable hotspots that can keep your readers engaged. 
The content should push them to purchase your brand offerings. Since all companies aim to target a customer's heart, your email must be unique and give them a memorable experience. So, in short, make your content stand out in subscribers' inboxes instead of static emails and make sure that it is easily accessible on any device. Hire a salesforce marketing cloud email specialist to mark a game-changer for your company and potentially convert your users into your loyal customers.
Continue to Prioritize the Mobile Experience
To tap into the potential of the mobile revolution
Embrace it and make sure your emails are mobile-friendly.

Instil a design that can be used on any platform and keep the messages in single-column layouts.

Segment the messages to the user's time zone and integrate them across multiple devices.
As today's customers are always on the go, keeping that in mind, use the buzz words correctly, and use interesting preheader texts to allow customers to have a more seamless interaction with you. Focusing on this trend around mobile-friendly email marketing, you can easily let your email subscribers access your content and reach your audience. 
Value the Data privacy 
Keeping in mind the concerns of data privacy, make sure you build trust with your subscribers and prioritize your cybersecurity. Following the best practices, take the security matter seriously and have a stricter subscription process. To achieve an increase in open rates or nurture leads, marketers need to strategize customer data and leverage email marketing leads efficiently. To build genuine connections, they should implement and adhere to email marketing laws with salesforce marketing ideas to create confidence between customers and companies.
Implement Social Media Integrations
Any entrepreneur shouldn't miss this email marketing trend as the integration of email with social media is the exceptional one to boost any brand awareness. It allows marketers to achieve a higher customer engagement level and expand the mail list effortlessly. Using this marketing strategy, a brand gets to interact with its audience more personally. 
The popularity of social networks has helped emails usher new engagement levels and given brands numerous advantages to encourage a collaborative approach between them.
Utilize the platforms of artificial intelligence and Chatbots
The present times of 2021 are enabling many users to implement AI and Chatbots in their businesses; it's time that this technology is used in customizing email promotions. This technology has the power to drive growth and uplift email marketing tasks. By segmenting the qualified leads as a marketer, you can create personalized and predictive actions by AI for your customer and generate more engaging subject lines to your content. 
You can even determine the best time to promote your emails and retarget your client to initiate conversations. Even with Chatbots enabled in emails, you can connect to multiple channels and set the right communication with your audience.
Tap into the power of voice
With the world unlocking the potential of voice assistants, this voice technology is becoming extremely popular among the marketing channels. Using this technology, email marketers create a trend to initiate more conversational messages and determine which words to emphasize and which tone to use. Smart devices or voice assistants can retain important messages within the text to prevent confusion and keep your important messages in the HTML to give a new stream to email marketing campaigns.
Wrap up
With email marketing continuing to evolve and becoming more sophisticated, this highly viable tool can lend maximum ROI if the trends mentioned above are effectively applied. Hence it is important to remember that email marketing strategy should follow suit with the technology and use the best practices in marketing to get the desired sales. So, dive into these six effective marketing trends of 2021 and strengthen your brand with potential strategies.