Have you been struggling to find a reliable online software that offers tools to fix your electronic files? In the search for the best website, things can be quite challenging as thousands of PDF sites are on the internet. However, it would help if you were smart in choosing one that allows you to have a safe and quick process, giving you the best end-product.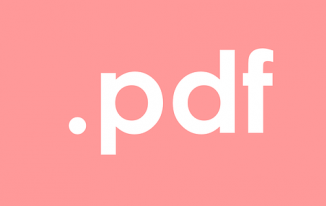 Fortunately, PDFBear is more than capable of doing such. All that you can expect from the best software is here on this free online website. If you need to edit the content of your Portable Document Format (PDF) file, PDFBear will allow you to use its conversion tool without any charges.  
For you to be correctly aware, here are some of the most critical information on how to use the tool; what are the benefits of converting your file with PDFBear.
Learn the four-step conversion process
A PDF file can be a lot more convenient since it is compact and commonly smaller in size. However, the negative of handling a PDF file is that you cannot edit it; it's instead a hassle if you have to re-write the whole thing into a Word format. Converting it into an editable Word file format would be the best solution. 
With that, talking about converting a file or document may sound quite complicated. Nonetheless, with PDFBear, it all takes four quick steps to convert PDF to Word document successfully. One of its commendable features of PDFBear is that they make sure any users will understand the instructions. These straightforward steps are also visible on PDFBear's main page. 
Step 1.

On your device, go to the browser and visit PDFBear's website. It would be best if you had a stable internet connection for a smooth process. Click the PDF Converter tool, and the system will redirect you to the page.

Step 2.

Upload only the necessary PDF file you want to convert. Use the "drag and drop" feature for faster upload. 

Step 3.

Subsequently, the tool will start extracting the scanned PDF file and convert it in seconds. You only need to wait until the process completes. 

Step 4.

Lastly, the tool will provide you with the successfully converted file and ready to download and save the file on your computer. 
Guarantee best quality results
As a wise user, quality is one of the most significant factors that we look forward to. Luckily, PDFBear's ultimate goal is to give its valued customers the best quality they could get. With its new technology that supports all the tools you will use on the site, you can only expect a high-quality result. 
Solid-Framework is an advanced technology that supports our PDF to Word conversion tool. It keeps the original quality of your file. With this, all components from your PDF will be intact and correctly converted to a whole new format. PDFBear is indeed top-notch. 
PDFBear's file security feature
Besides its ability to make conversions within seconds and give you the best quality, PDFBear considers security and privacy a top priority. You may be one of many users who become skeptical when uploading files and documents online. Well, PDFBear understands and appreciates the confidentiality of your files. 
With this, PDFBear uses advanced security to protect your files from unwanted individuals and hackers. This feature will check and delete your uploaded files for good after you complete the conversion process. So, are you still going to find another website other than PDFBear?
High Accessibility and Convenient Tool
PDFBear is the most convenient software you will ever find online. Besides its free access to all tools, the website is highly accessible to any operating system such as Mac, Windows, Linux, and Android. You do not have to download and install multiple applications or software to use its tools. 
You will solely need to secure a functional device and a stable internet connection for a hassle-free and smooth process. With this, you may be in the office, mall, or on a bus ride; still, you can convert any file using PDFBear whenever needed.
Moreover, since PDFBear uses a user-friendly interface, you don't have to be a skilled user to use the tools. Even tech-savvies recommends this website for any first-time users because of its straightforward ways. Converting a file has never been so easy, thanks to this excellent site. 
Takeaway 
With PDFBear, the PDF to Word conversion process is surprisingly easy and fast. You can always count on PDFBear to fix your PDF concerns. PDFBear has more tools other than a converter tool, so all your PDF setbacks will not be a headache.