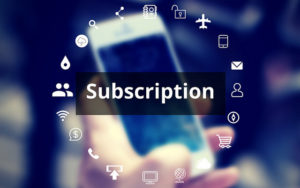 Technology Today has become so advanced that even the entertainment is having a proper platform online. Yes, earlier when someone needs to watch a television show when he or she needs to on the TV. But now there are several online platforms through which one can easily watch his or her favorite shows or web series online.
Here we are talking about online web series.  Due to Technology Development, there are numerous online platforms through which one can watch his or her favorite series but the condition is that the person needs to pay the premium amount. What if we say that there is a method through which you can easily watch the web series without subscription for free? Sounds amazing right? Well, it is true. Here we are going to provide you with some of the best Technology Advantages which you can consider to watch all the web series from any online streaming platform for free. Let's Get It Started
Technology advantages to be used to watch Web Series without Subscription
Free Subscription for Vodafone Users:
First of all, you need to download the Vodafone app. To download the application you need to  Hit Here
After downloading the application, complete the registration and log on to your account.
Now the next step to follow is Open Vodafone Play App and start searching for the web series you want to watch
Your favorite web series will get displayed in front of you.
Now you are all set to watch them online free.
Premium Subscription Free For Jio Users:
First of all download the Jio Cinema App
You can also download the Jo Cinema Application from Jio App.
Now search for the Series by hitting on the searching bar available at the top of the Jio Cinema.
Within seconds, all the Series will get displayed. Now select the favorite one and enjoy watching free.
Premium Subscription Free For Airtel Users :
First of all, you need to download the Airtel TV App. To download Hit Here
Now install the Airtel TV App and then Login or Sign up on Airtel TV.
Go to the searching bar and enter your requirement
Now you can watch the Web Series for free.
If you are now having a Vodafone, Airtel or Jio Sim Card then you may consider the following steps to watch the Premium Series For Free
In order to watch the web series for free, you need to download the application i.e. Terrarium TV or Bobby TV
Download the latest version of the application and then open it.
Now go to the searching tab and then enter your requirement.
You will be glad to see that all the Web Series will get displayed in front of you
Now you can watch any of your favorite Web Series for free without a subscription.
Hence these are some of the greatest and easiest methods through which you can watch your favorite web series for free on any platform.