For real estate investors in need of quick financing a hard money loan is one of the most common and best forms of financing available.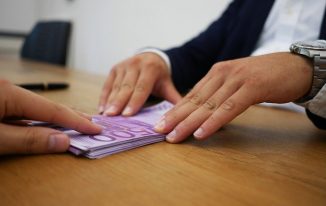 What is a Hard Money Loan?
Hard money loans are generally private money given by private investors or individuals based on collateral. The most common form of collateral is real estate that the borrower owns. These type of loans are used as an alternative to conventional mortgage lenders when:
there is a delay in loan approval 

complete rejection

the borrower needs to move fast on a real estate deal

to "bridge" funding between projects or purchases 
In most cases, traditional lenders like banks must verify your credit score and loan repayment history before they approve your loan. The process is usually slow and it can takes months before you finally get your loan approval. 
However, hard money loans are flexible and quick because they give loans against the collateral provided by the borrower. These types of lenders are less concerned about your repayment history or credit score ratings.
All hard money loans are short term and are issued for a period of 1-5 years. They also have higher interest rates and fees compared to other traditional types of loans. If you are from Houston check out dfw for hard money loan .
How to Apply for a Hard Money Loan?
The process of applying for a hard money loan is simple and straightforward:
As a real estate investor, you first identify a residential or commercial property for sale.

Next, search for hard money lenders in your local area and compare their interest rates, fees and terms.

Collect and submit the proper paperwork necessary for the lender.

If the lender is interested you likely have a meeting via telephone to discuss more about the property, the projected return on investments and any other factors they might be concerned or interested about.

The hard money lender will then review the application form in a bid to evaluate the borrower's details and their current financial state before approving the loan.

If the borrower and lender come to an agreement on terms of the loan, the property provided as collateral is underwritten and the borrower receives the funds

Often times you will need inspections and appraisal's to confirm the details of the contract.
When Does it Make Sense to Apply for a Hard Money Loan?
Hard money loans are used to finance the purchase of both residential and commercial properties. In most cases, real estate investors who apply for hard money loans do so when they need quick financing or to bridge cash flow between 2 projects.
These short term loans work perfectly for the following: 
fix and flip investors

investors executing 1031 exchanges

investors re-financing to purchase a hot deal

developers that need financing for construction projects 
Pros of Hard Money Loans
They have a quick application process

Faster closing compared to the traditional mortgage lenders

You can finance rehab costs together with the purchase

Credit scores are not the central factor in verifying applicants 

No tax returns required before approval
Cons of Hard Money Loans
They are expensive compared to the traditional lenders due to high interest rates

They don't accept owner occupied property as it will attract major legal issues
About the Author
Hard Money Russ, writes The Hard Money Blog for the private real estate investment company Crescent Lenders. They can be found online here: https://www.crescentlenders.com/