Gone were the days of old-school blog articles which gave you tons of traffic; now, viewers are more inclined to watch videos rather than reading articles. A statistics report by InVideo in 2021 provided us with the information that internet users prefer videos over other forms of content marketing. Moreover, 87% of the companies in 2019 have invested in video marketing tools, which is quite a significant increase from 2017. It was 63%, and a similar case can be seen for 2018, where the usage of video marketing tools increased 81%.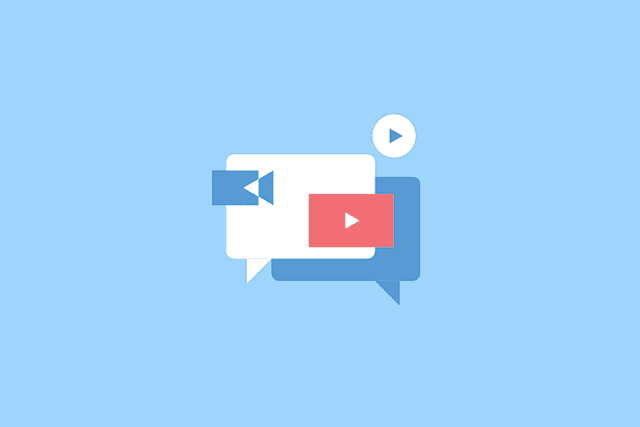 If we talk about one of the most important video marketing statistics, YouTube is the second most used search engine on the internet, just behind Google. As a result, we will discuss some of the best video marketing tricks and tips that can help both your website and business get more traffic along with better audience exposure. 
List Of Video Marketing Tricks To Increase Your Traffic
Now that we have provided you with the important marketing statistics, let's move onto the tips that will help you promote your videos better.
1 Optimize Video Landing Page 
Starting our list with the most important tip which we would like to tell our readers is the power of an optimized landing page. The landing page of your website will be of no help when a user cannot find you. So before incorporating a landing page with your ads, make sure it is fully optimized to reap out the best of the results. But make sure your video content, which is used as an anchor for your landing page, must complement your video content. One of the best approaches for creating the relevant video is to keep it short, and a short video has a higher engagement rate. 
Just think of yourself, when creating a video, do you spend 15 minutes watching the whole video on YouTube? Or do you prefer a much shorter and crisp video that provides the same information but in less time? The obvious choice is the latter one. According to one of the reports generated by the Vidyard infographic report, 75% of the videos on the internet are not longer than 2 minutes. 
2 Work On Video SEO
SEO works for websites and web pages; even videos on the internet can benefit from SEO if done properly. One of the first things you need to do to make your videos SEO friendly is to include keywords in your video description, title, and, if possible, in the subtitles. A video description and title help a user find out the main topic of your video and give them an overview of the video. Moreover, it will help the search engine find out the information given in the video, as search engines can still not capture the information from visuals. 
Do write catchy headlines, but don't make them click-bait. You don't want your viewer to be disappointed after he spent time watching your video because your title shows completely different things. 
3 Add A Share Button
Who doesn't want their videos to be shared? More shares mean more engagement and more potential customers. One of the best ways to make people share your content and, in this case, videos is to give them straight access to social media shareability. When you add social media share shortcuts, your video has a higher chance of getting a share on social media platforms. Some of the best video creation and consumption websites have sharing buttons for various social media. 
4 Provide Video Transcript
People will associate your business with the content and the information that you provide on your videos. Thus, to deliver more information to your viewers, a video needs to have its transcript. A transcript is all the information that is present in your video but in the text format. If there's a specific part of the video which a viewer wants to know more about, they can go through the transcript and read more about that specific part. Also, one thing to keep in mind is that you need to use keywords in the video transcript because it will help the search engines get more information about the video. 
5 Don't Embed Same Video On Multiple Pages
When you are browsing a website, you always look for unique content on each web page; the same goes for the videos. Thus, you don't want to have the same video on multiple web pages. Also, when you have the same video, it will look like each page is competing against the other. So it is not advisable at all to have the same videos on multiple web pages of your site. 
6 Add-In Testimonial Videos On Website
What is better than a marketing video? A testimonial video that works as a marketing video. It is fairly common for people to respond to the emotions of other people. There are two methods to do this, either you compile the videos of the interviews of your customers, or you can make a slideshow of the testimonials in the form of a video and use the background music to combine them all. 
7 Create Social Media 
Creating videos is one thing, but getting them shared on social media platforms is another. A person spends an average of 2 hours each day on social media platforms such as Facebook, Instagram, and others. Thus, you need to post high-quality content that can help you engage with the right audience to create your brand's social presence. Moreover, one more thing you can do is reach out to the social media influencers and request them for the video collaboration. On social media, influencer reach can do miracles if they do fit in your marketing niche. 
Wrapping Up
These were some of the best 7 video marketing tricks which can help you increase your video marketing statistics. You can use any of them and see the results all by yourself, or you can use all of them all depending on your marketing needs.