If you are planning on buying a watch, then you need to look for the best one. But if you are starting to collect watches, you would think that automatic and quartz are the best ones, and if you're looking for smartwatches, you may be a little more conscious about your health now. Whatever it is, make sure that you buy the best watch for you.
There were times where all watches used to be so expensive that you will need to sacrifice some things to get them. But today, in this modern world, tons of timepieces will fit any budget that you have. You can even get a watch for a price just below $100. But if you're planning to buy some luxurious ones, here are the ones for you. After all, luxury watches are easy to sell online or in a local shop, when you feel it's time for a change or you are in need of some quick cash.
LOUIS VUITTON TAMBOUR DAMIER GRAPHITE RACE CHRONOGRAPH LUXURY WATCH
There's nothing more luxurious than having clothing or even a timepiece made by Louis Vuitton. And here is one example of a Louis Vuitton Watch that will truly mesmerize you in every way possible with its sleek design and all the features that it has. The price range of this is not so friendly, but since you're seeking the luxurious ones, this one's for you!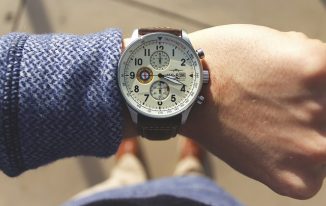 With a price range of about $8,000 up to a whopping amount of $9,000, you will be able to purchase a very unique and lush timepiece that is truly a masterpiece. It has a sandblasted stainless steel material and Anthracite PVD coating that Louis Vuitton is proud of producing. The best part of this is that it only has an overall size of about 46mm.
 Chronomaster A384 Revival Lupin The 3rd – 2nd Edition Luxury Watch
Everyone must have heard the famous anime titled "Lupin the 3rd". That is where Zenith got the inspiration from since this is the watch that the main protagonist is wearing. They just made it into a reality. But since this is a limited edition design that only has 200 pieces in its initial release, there will be no doubt that it will come with a price. 
Since you're here for the design and not the price, you should probably check this one out first. With a price range of about $9,000 up to $10,000, you will have a minimal edition timepiece on your wrist that rocks that old school anime kind of vibes. So if you're a weeb and have been in love with anime for a long time, then this piece is for you.
IWC Pilot's Watch Chronograph Spitfire Luxury Watch
This timepiece right here was made initially as a pilot's watch. The classic and vintage looking design will surely get you off your feet and serves as an inspiration for other companies in the watchmaking industry. This is a chronograph masterpiece intended for all of you who are looking for a real classic wristwatch. Make sure to check this one out! 
Everything about this watch is mechanical. This self-winding Swiss-made watch will make you happy. Everything is hand-crafted and assembled very carefully and with pride. All the other features include a 46-hour power reserve, the movement and casing have a water-resistance part of about 60 meters in depth. This is a clean and robust piece.
CONNECTED WATCH TAMBOUR HORIZON MONOGRAM ECLIPSE 42 LUXURY WATCH
Everything on this list is high priced, so if you have a limited budget only, then this one is the perfect match for you. With a price range of $1,000 up to $1,300 only, this will fit your budget and indeed will not affect the economy. This also has an interchangeable strap that comes in many various designs, models, and colors. 
With a pure stainless steel polished case and the Black sapphire glass case-back with metalized steel color LV logo, nothing could ever go wrong with this one. The Sapphire glass with a grey & black, 24-hour Monogram ring. LV logo, Metallized steel numbers, and Monogram flowers are what makes this timepiece a one of a kind and a must-have.
Takeaway
There are tons of other places where you would be able to purchase more. All you need to do is visit their website, and you will find tons of varieties of watches that will suit your lifestyle and match any cloth you have.